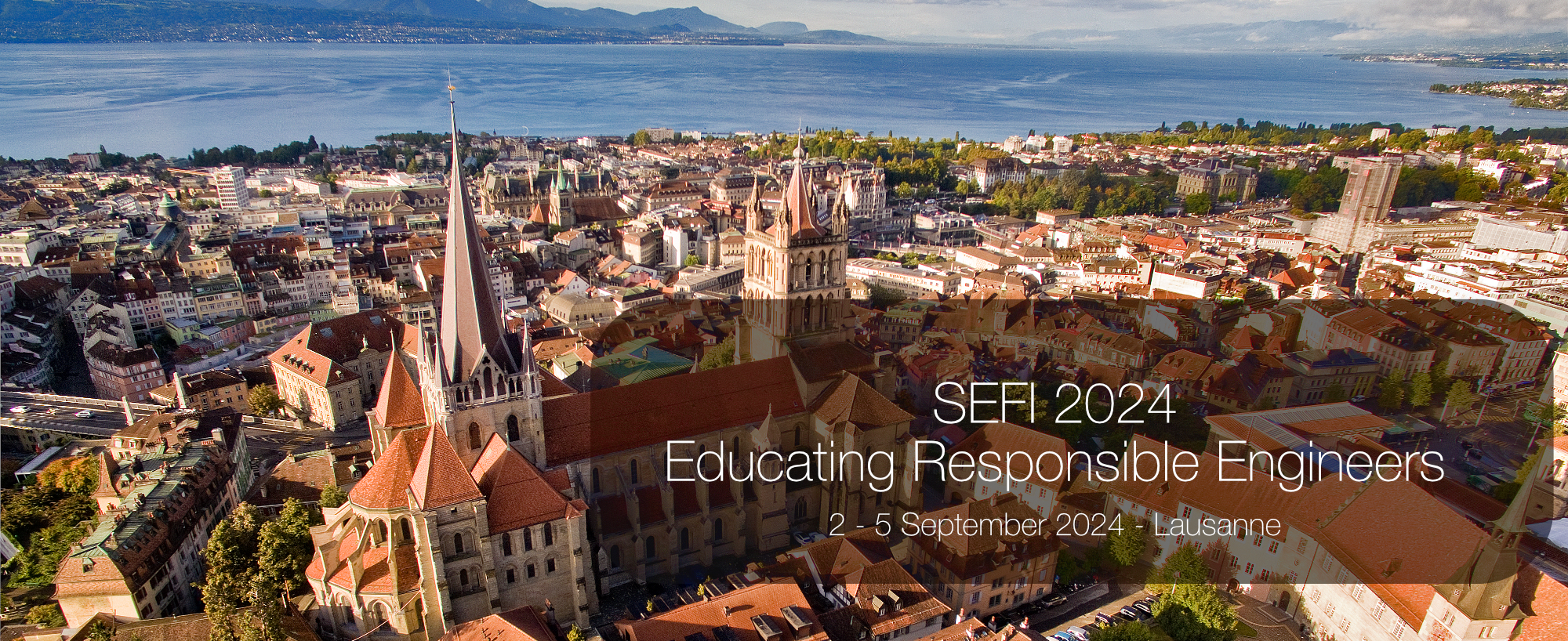 The SEFI2024 Call for Papers will be launching in early December.
EPFL is proud to host the 2024 SEFI Conference and chose "Educating Responsible Engineers" as the main theme.
Building a socially and environmentally sustainable society is intrinsically linked to the work of engineers and scientists. As UNESCO has noted, each and every one of the Sustainable Development Goals SDGs requires solutions which are rooted in science, technology and engineering.
Achieving this reality means educating scientists and engineers that can apply the best scientific knowledge with ingenuity, with respect for colleagues and for those in wider society and the environment, and with ethical competence.
This will be the focus of the European Society for Engineering Education (SEFI) 2024 conference, which will take place at EPFL, the Swiss Federal Institute of Technology in Lausanne, on 2 – 5 September, 2024.
The team of students is working on a unique prototype that uses graphene membranes combined with a porous, sponge-like material to pull carbon from the atmosphere. The technology will soon be tested on an EPFL campus, with the captured CO2 used to produce carbonated water. ©Alain Herzog/EPFL
A journey towards inclusive and sustainable education
EPFL has, for the last number of years, been engaged in a process to transform the education we offer through making sustainability a key component of all programmes, leveraging the power of digital education, and by ensuring a culture of well-being, equality and respect for all members of our community.
Through its Center for Learning Sciences (LEARN), EPFL has also been spearheading efforts to ensure that educational developments and reform – in our own institution and in the wider world – are based on research evidence.
At SEFI 2024@EPFL we will welcome some 400 engineering education leaders, vice-presidents, deans, researchers, and teachers from across Europe and the world, to share the discussion on how we can educate responsible engineers.
The conference will feature keynote talks, workshops, research presentations, industry engagement sessions, and campus and scientific visits which will allow for sharing between leaders in engineering teaching and education research, in industry, and in civil society.
EPFL campus. ©Murielle Gerber/EPFL

Join the community in Switzerland
Situated on the shore of Lac Leman and in the heart of the 'arc lémanique' which brings together world class educational institutions, a thriving R&D and investment environment, the Lavaux UNESCO world heritage site, and the best of Swiss culture and gastronomy, the SEFI@EPFL 2024 conference will attract colleagues from across Europe and the world to shape the possible futures of engineering education.